Our Story
Company History
I started Next Generation Leaders in 2003 as Apple Tree Services, with the goal of serving students as they transitioned into middle school. As an upper elementary school teacher, I had become concerned about the number of kids who came back to visit after starting middle school, telling me how much they were struggling in their new environment even if they had been relatively strong students in elementary school.
I wanted to provide students and parents with a place where they could discuss and strategize around the many new issues that cropped up in 6th, 7th and 8th grades.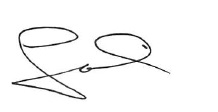 Laurel Davis, M.Ed.
Tutor & CEO

Our Mission
We changed our name to Next Generation Leaders in 2007 to better reflect our evolving mission:
To create a safe learning community that is not school, and not home,
where pre-teens and teens receive support for their learning
and their development as young leaders.
"NextGen," as the students like to call us, is now a collection of integrated programs for 4th-12th graders and their parents. It's a place to get practical help for immediate needs at school, but also a place to learn how to learn.
Our Pedagogy
Every child is a unique learner, with his or her own package of cognitive, cultural, emotional and social needs. Differentiated, or individualized, instruction is essential, but pre-teens and teens are more motivated in a social model where they can hear from and connect with peers. Thus we offer only small group classes, with individual student-advisor conferences built into the class time. This also sends the message to students that they are members of a learning community, where all other members might be resources for them, and where they are valued as a resource for others.
Content-area instruction is not enough. Students who struggle with a particular academic area need both direct instruction in the content area and direct instruction in learning how to approach the tasks and environments of that content area. Learning about how to learn is more critical in the long-term than learning academic content area concepts. Metacognition, or the ability to think about one's own thinking, is a cornerstone of our teaching. With guidance, students in this age group are capable of learning to identify features of their own learning style, and can apply and adjust appropriate strategies. They can go to school and other settings more ready to learn.
Our Programs
We offer weekly small-group classes for 4th-12th graders during the school year. In the summer we also offer a selection of morning camps. Throughout the year, we hold free family "soirees" and other workshops for parents and kids.